Covid-19 Letter
Dear Glasgow Rowing Club members,
Just a reminder of Scottish Rowing guidance and the website to consult for all the current information.
http://www.scottish-rowing.org.uk/index.php/cov19hub/cov19-2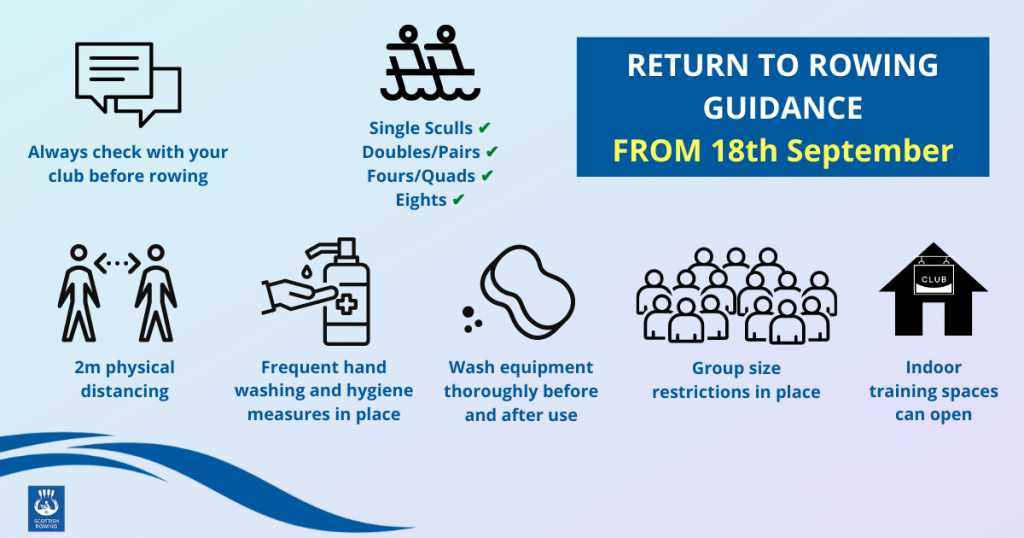 There has been a slight change to guidance and this is detailed below. This was published on 18/09/2020 and there may be changes to this due to rising numbers of Covid19 cases.
(more…)