Junior Club Development Project – 2019
In the Spring of 2019 we planned a connection with schools local to the Gorbals to introduce rowing to children who were entirely new to the sport. This was made possible via Mark Hudson of Glasgow Life and Active Schools Coordinators Steven Gilliland and Gerry Best, plus the input of teachers at Blackfriars PS, St Francis PS and Dalmarnock PS.
We had 4 separate Introduction to Rowing Sessions, where 10 children each time were brought on a Friday (during the school day) for Introduction to Rowing and Water Safety Training – after a quiz at the end, they all received a certificate.
This resulted in lots of fun and interest, and we invited children to sign up for a series of free Learn to Row coaching sessions on Sunday mornings. These have been running through June and July and will re-commence in September. These children are aged 11-14 (an older sister from Holyrood Secondary has joined in) and require a high level of supervision and coaching at this stage, almost one-to-one, for safety and teaching reasons.
Glasgow Rowing Club members and coaches have risen to the occasion and committed their Sunday mornings to this coaching. It is quite a commitment but we have all found it very rewarding.
These kids have also been very much encouraged by their parents, who we have been keen to involve, and they all live within walking distance of the club.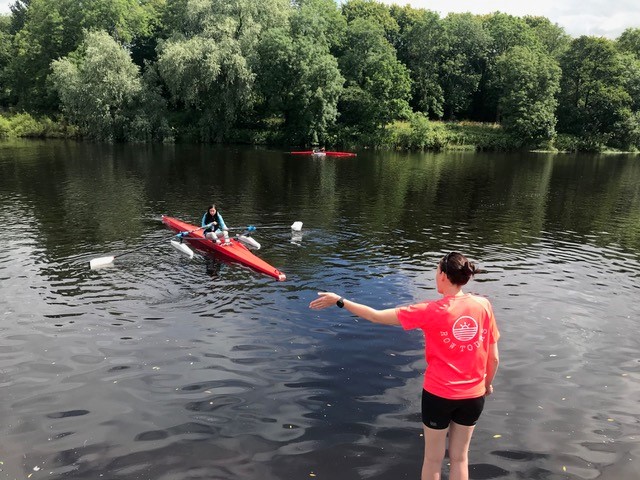 Members have made a longer term commitment for involvement on a rota basis into the future.
All of the children wear our new lifejackets when on and around the water. We are pleased to provide this vital safety equipment with the support of a Sports Council for Glasgow General Grant. Every session begins with instruction and a warm-up on a Concept 2 indoor rowing machine. We have been able to upgrade our indoor 'fleet' over the past couple of years due to the generosity of both Sports Council for Glasgow and Glasgow Sport.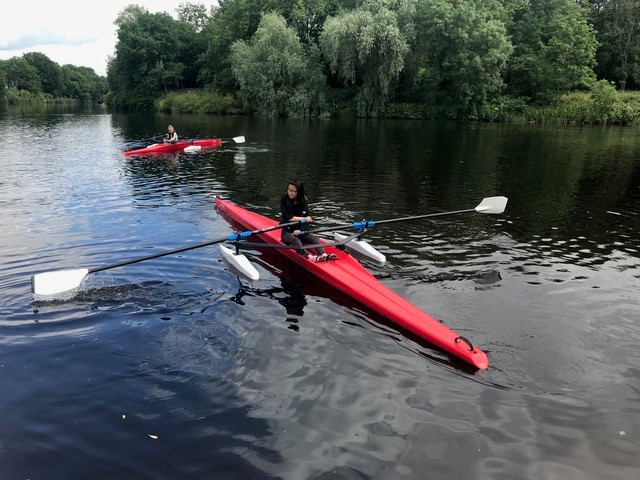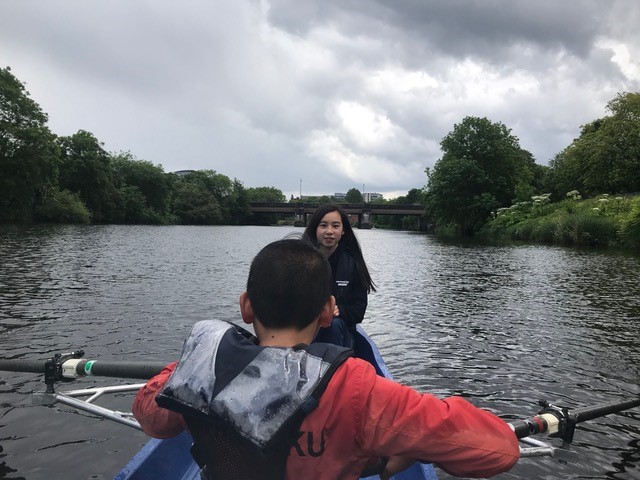 We have Club Mark Accreditation which we keep up to date to ensure the highest standards are observed – making it safe, inclusive, well-organised and fun. In the past year nine of our members have completed Level 2 Club Coach training, run by British Rowing, with funding supported by Glasgow Sport and UKCC Subsidy from Sport Scotland.
We were required to supplement this training with full day First Aid training and appropriate Safeguarding courses, which were all provided by Glasgow Life.
All of this requires hard work and commitment from our club volunteers, but would not be possible without the generous support of these organisations.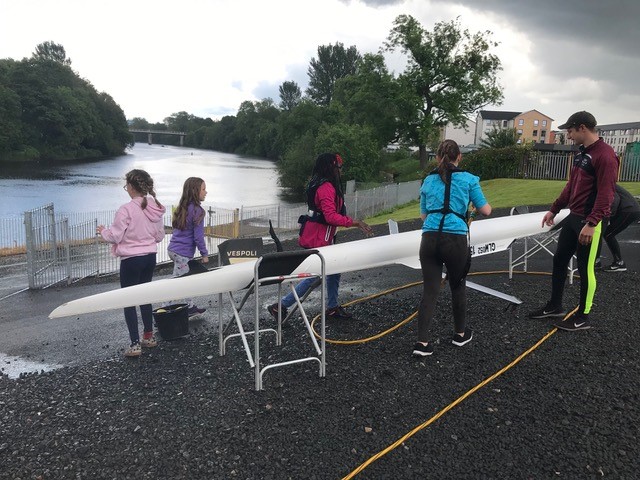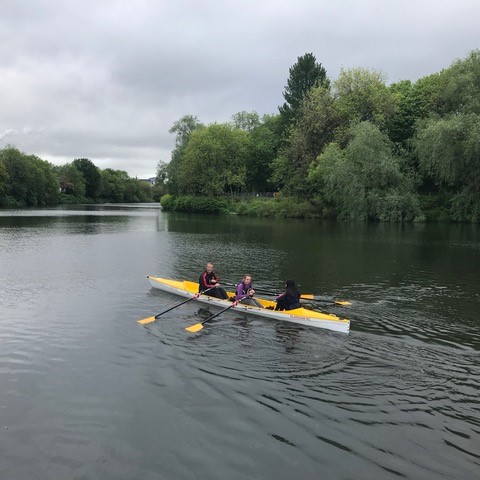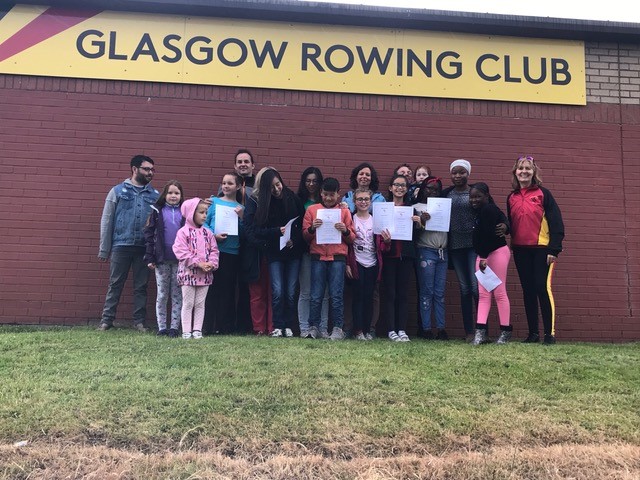 ---