Inverness 4s, Quads and Small Boats Head
GRC filled a trailer with 6 fours, 5 doubles and 4 singles and headed off up to Inverness with Strathclyde University Boat Club to race.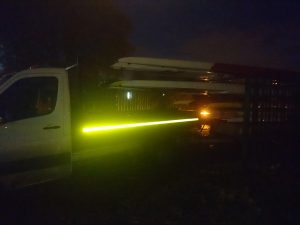 We were represented in the singles by Steve Dear, Steve Conner and Calum Young. Steve Conner winning the Vet 1x with Calum doing worse than he hoped but better than most in the higher level and hotly contested R2 1x.
GRC had one veteran pair and Calum representing us in a composite double. The pair started very slowly and failed to recover but getting good experience for future races. The double did much better but suffered similar rate setting issues.
In the Women's Nov Coxed 4 and Nov Coxed Quad, we were represented by GRC's newest training women's four who entered for the experience of one of Scotland's busiest regattas on some of Scotland's best rowing water.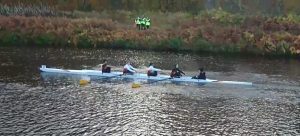 Though competitively little success, GRC came away from this weekend not downhearted but embibed to greater training for greater success.
We got some great pics below:
---