GRC Summer Barbecue
GRC had it's summer club row and barbecue. Sorry we didn't let everyone know on the website but it has been experiencing technical difficul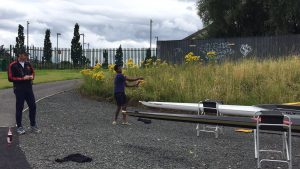 ties recently. Back up and running now though….
Club members shared boats to get 2 eights, a four and a quad on the water together and all had an enjoyable paddle. Once the hard work was over, we had burgers, sausages and kebabs while swilling beer, wine and juice. During all the frivolities we named our latest two additions to the fleet, Sausage Row (name decided by club memb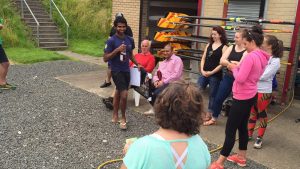 ers at the previous barbecue), a lightweight Sims racing single scull, and Bill Mac (named after a valued and dedicated member  who passed away recently – he has been sorely missed), a Stampfli racing single scull.
After which we said our goodbys to our most active coach and all round good guy, Don 'the Don' Milesh while running one of our spectacular raffles….
---