Clydesdale ARC 51st Scullers Head
Challenging conditions at yesterdays Scullers Head made for a shortened 3k course and some extremely fast times. Out top sculler, Calum Young, led the GRC way coming second overall to Ben Parsonage and winning the Res2 category. James made 3rd Open sculler and Ronan came in as 2nd Res2 sculler and Blair coming in only 9 seconds behind Ronan. Fantastic results all round and especially for Calum who needed only 2 seconds, which may have been gained by a more efficient course being taken, to win the event overall.
Catriona Scott did superb winning Women's Novice Singles ahead of the winner of Res2 making her the 3rd placed Women's events competitor. Jo Thompson flew down the course leading the times for the event being beaten only by the handicap system for age categories. Sorry Jo, you're just too young :).

Calum and crew mates, in a Clydesdale composite boat, managed to take the lead in the second division quad winning the event by a comfortable 12 seconds. Ronan and James gave a good show in the Res2 doubles failing to take the title by only 5 seconds to a very strong Strathclyde Uni crew.
Catriona put forward a strong composite double which wasn't able to keep pace with the more experienced rowers in this division.
Joanna and Amy were bumped into WRes2 due to a lack of Novice entries but managed to make the start and complete the course despite extremely difficult conditions. This shows a commitment from the girls squad which we hope will result in some prizes later in the season. Entering and making the start is to be commended and completing the course without incident is a bonus experience that they can draw from for future races.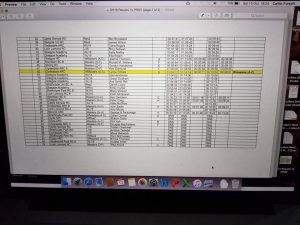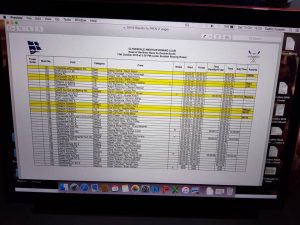 ---