Busy out-of-season
Out of season, between main racing season and before Head race season, GRC have been very busy.
We had a couple of competitors try the new sprints introduced at Lochore with mixed reviews. The event was a fantastic fun day enjoyed by all though that many racing starts in a day take their toll.
We have run a series of Learn To Row sessions where a number of beginners have been taugh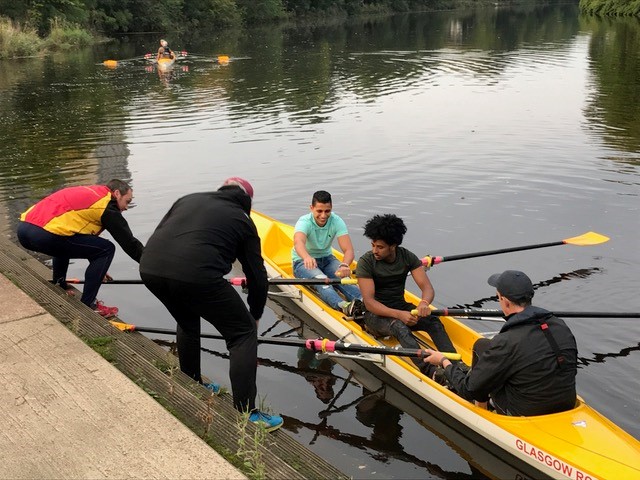 t the art of rowing. We have a 'next step' social development squad ready to welcome people from the LTR and most of them have continued to row and have fun with Glasgow Rowing Club.
We have been playing host to a number of local groups and charities and a large number of children from across the city have really enjoyed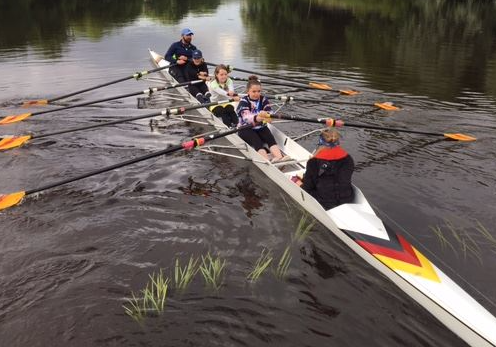 learning to row at Glasgow Rowing Club under the watchful eye from our 5 qualified Level 2 Coaches and our local British Rowing Henley Steward, Miki.
Some young ladies from Cartha Women's Rugby Club in Glasgow have also been advancing rapidly beyond the Learn To Row giving us a potential for quite a competitive junior squad this coming season. We are looking forward to the challenge and will  look forward to seeing them compete next season.
All the while, Bob has been repainting our blades with our proper club colours. New style of blades to be unveiled at the Clydesdale Scullers Head.
Keep tuned for updates at our club.
---